Electric Dragonfly well received at ILA Berlin 2022
The electric Dragonfly was present on the Netherlands Pavilion organised by the Netherlands Aerospace Group and Holland High Tech together with Dutch aerospace companies.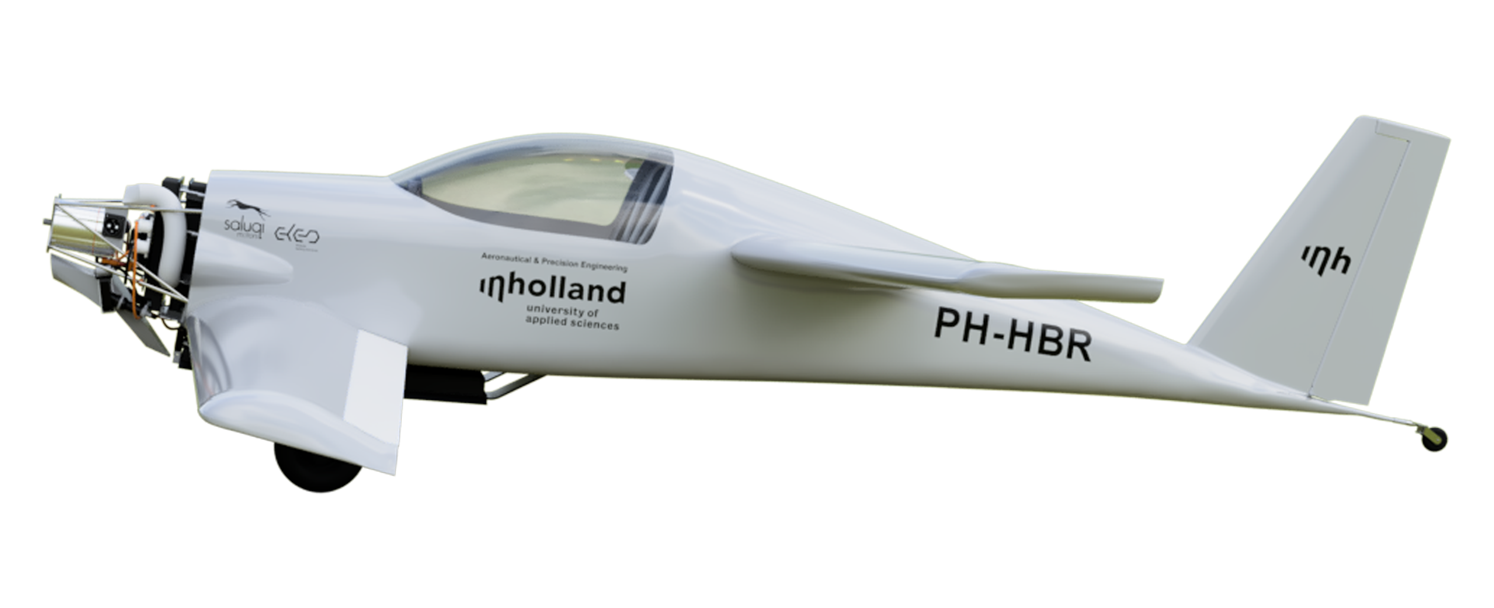 retrofitted airframe made suitable for electric propulsion by Inholland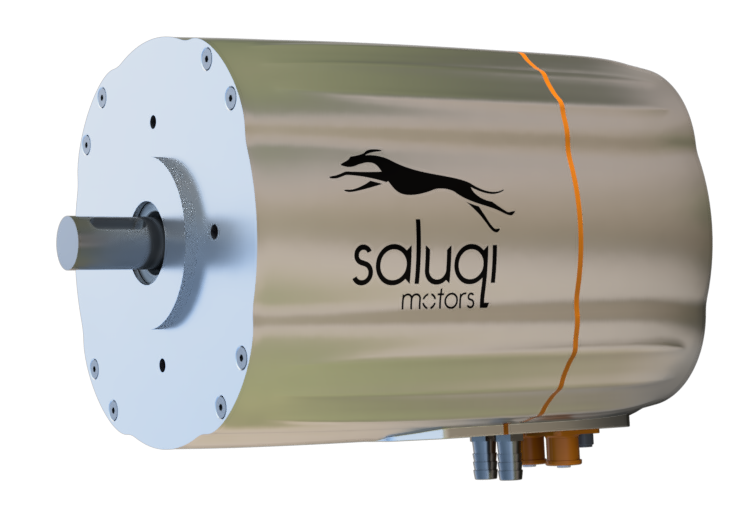 electric motor with high power-to-weight ratio from Saluqi Motors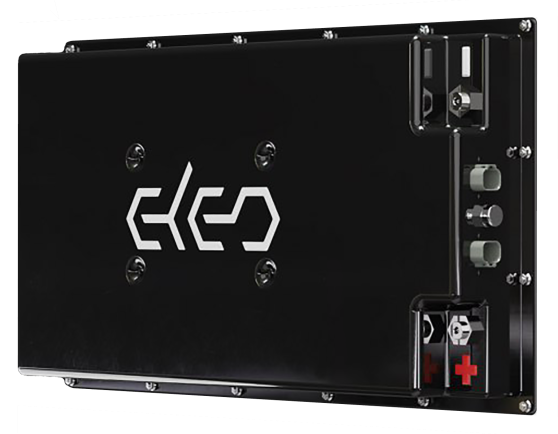 Lithium-Ion batteries from Eleo Technologies
Inholland Delft travels to Berlin to showcase an electric airplane with Dutch technology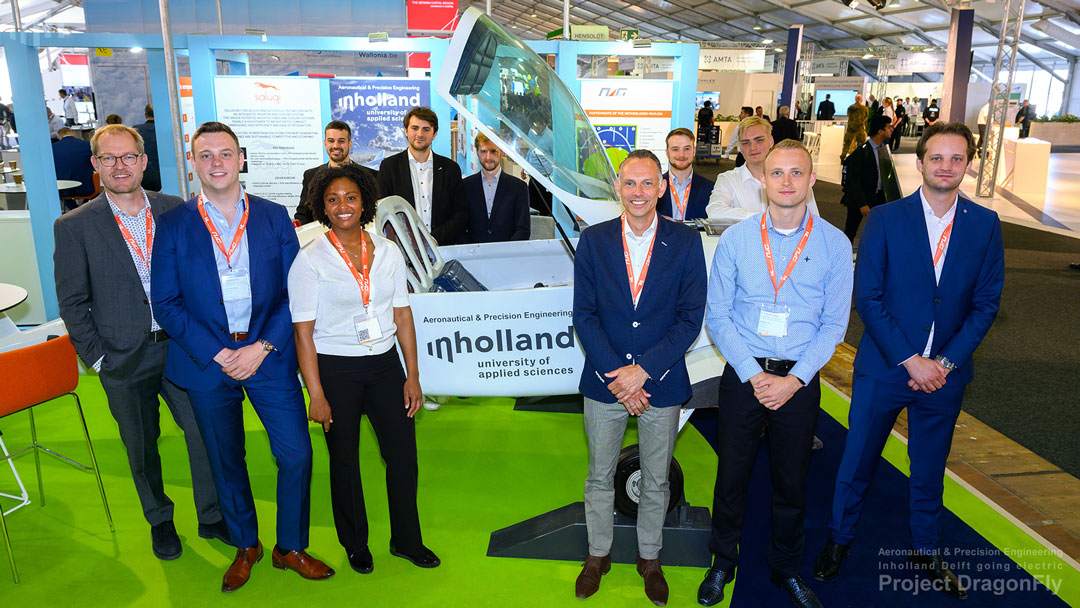 The electric Dragonfly finanally made its appearance during a public event outside the safe environment of Inholland in Delft. Many aerospace related companies were represented at the Netherlands Pavilion during the ILA Berlin 2022 from June 22 to 24 in Hall3A booth #430 and the Dragonfly powered by an electric motor from Saluqi was the central eye catche together with the Phoenix prototype from AeroDelft. Battery- and hydrogen electric aircraft are gaining in interest as these emission free aircraft play a big role in achieving the sustainable aviation goals for the upcoming decades.
The unveil of the Dragonfly already took place on May 21 in Delft with alumni only. This made the ILA the first public event where the Dragonfly with its Dutch powered electric powertrain could be witnessed for real. Many visitors were drawn to the clean design of the electric powertrain. This could be achieved thanks to the integrated design of the Saluqi motor as the power inverter is integrated within the motor housing. Key representatives from Inholland were present at the ILA to answer the questions from the audience.
The Netherlands Pavilion was facilitated by the NAG Advancing your Aerospace and Airport Business and supported the following parties during ILA Berline 2022:
Netherlands Industries for Defence & Security
SADC N.V.
Brabantse Ontwikkelings Maatschappij (BOM)
InnovationQuarter
Technology Park Ypenburg – The Hague
Maeve Aerospace
Ministry of Defense
AeroDelft
NLR – Netherlands Aerospace Centre
Twente Airport
Rotterdam the Hague Innovation Airport
Aeronamic
ADSE Consulting and Engineering
PhotonFirst
Toray Advanced Composites
Pronexos
Saluqi Motors
Hogeschool Inholland / Inholland University of Applied Sciences
Aeronautical & Precision Engineering @ Inholland Delft