Completing a composite lightweight 2-seater aircraft and preparing for a sustainable future with zero-emission flight
Designing, building and testing an electric airplane sounds like a straightforward engineering activity, but only a few aircraft builders are currently working on this.
Students, lecturers and researchers from Aeronautical & Precision Engineering at Inholland University of Applied Sciences in Delft  decided to actively join the sustainable aviation pioneers who are currently engineering their way in to zero-emission flight. Being suitable for conversion to electric propulsion, an existing Viking Dragonfly was obtained and a kick-off for project DragonFly took place early 2019.
Although battery-electric-vehicles will not replace long distance flights, project DragonFly will aim for this type of technology and integrate an electric powertrain suitable for this lightweight aircraft. Conversion of similar small aircraft could become an attractive value proposition and with project DragonFly the team wants to demonstrate that existing technology for battery-electric-vehicles is mature enough for market adoption. Imagine a world where destinations within a continent can be reached fully electrically while being significantly cleaner and quieter during travel, wouldn't that be great? The world is not far off from this sustainable aviation reality, we just need to support and accelarate this transformation by applying the latest technologies. At the same time it is important to continue investments in other technologies like sustainable aviation fuels and hydrogen as these are crucial to achieve long distance flights. Inholland is exploring hydrogen-electric conversion as a next step, don't hesitate to contact us if you like to partner up in this.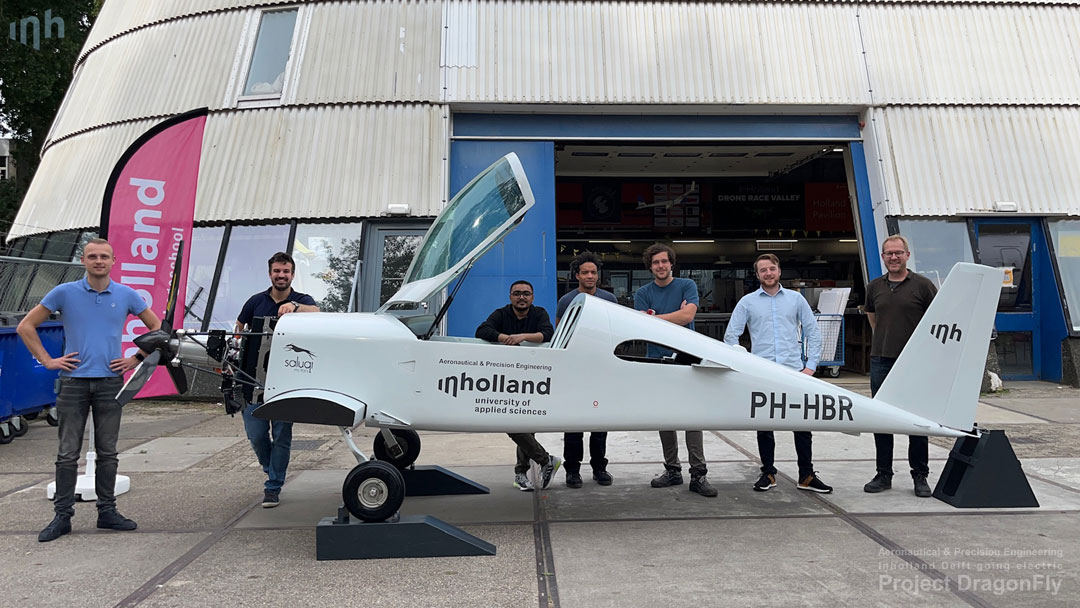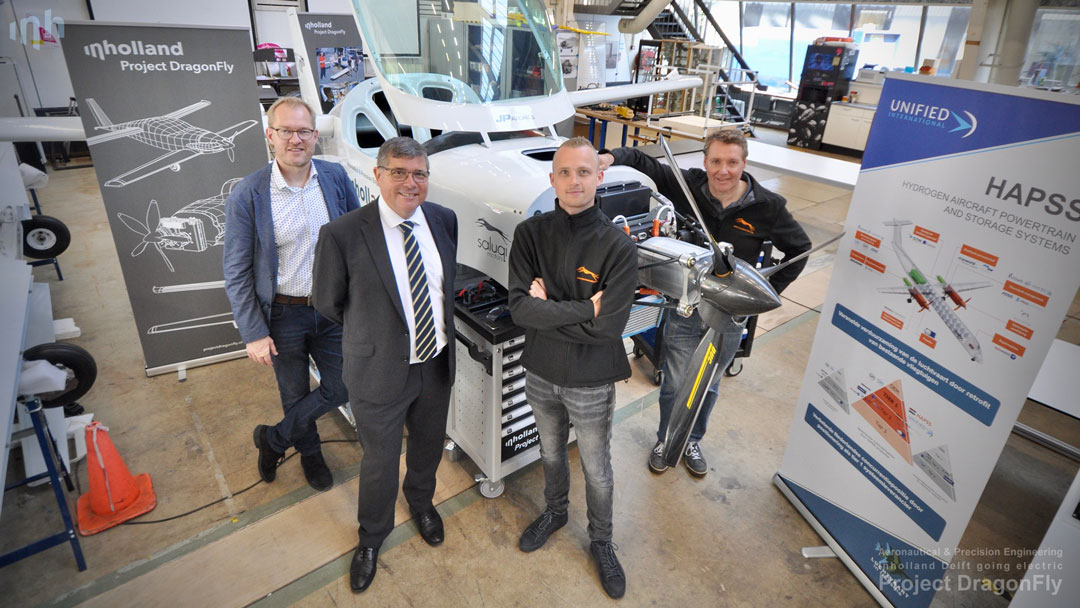 together with the industry
This project can only be done by actively working together with partners from the industry, knowledge institutes and government. If you are interested in working with our partners on this project, visit
Applied research goals for project DragonFly
Cleaner
converting existing aircraft to electric for sustainable aviation
Quieter
With the motor being fully electric, other sound generators such as the propeller will dominate sound emissions. To lower the impact on the environment, project DragonFly needs to benefit from new propeller designs which are significantly quieter. 
Smarter
Digital Twin development for efficiënt design, manufacturing & validation processes enabling faster product development
year of project initiation