Helping build a sustainable revolution with Project DragonFly
Airbus presenting sustainable aviation strategy during Aeronautical Engineering Alumni event.
Date: October 16, 2019
Event: Alumni event
Special guest: Manager product strategy from Airbus
Dozens of aircraft builders — young and old — gathered at Inholland in Delft on Thursday last week. Not just to chat over a beer during the alumni get-together about the sustainable plans Airbus had just presented, but most of all to marvel at the DragonFly, Inholland's very first electric aircraft in the making. A gift from Aviodrome, students will rise to the challenge to finish building the experimental sport aircraft and ultimately get it in the air.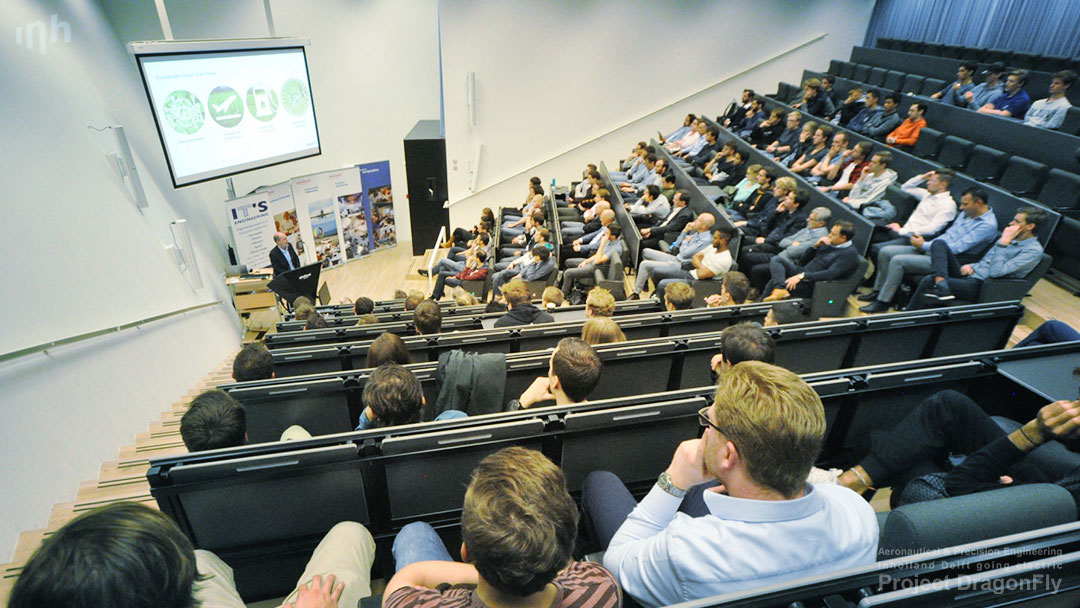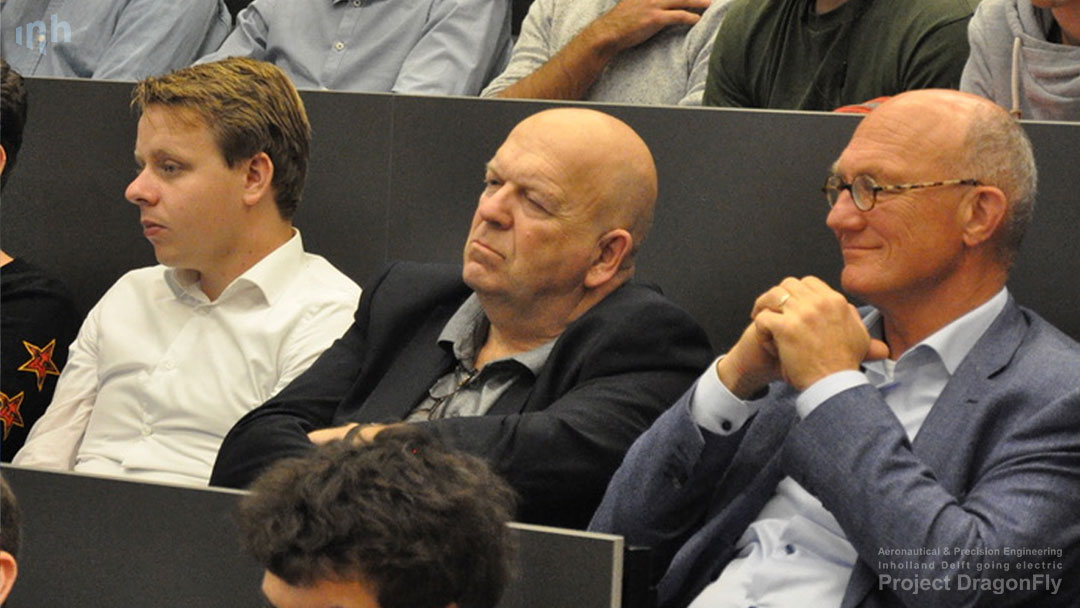 On the same day that Greenpeace announced a major demonstration at Schiphol to protest the pollution caused by the aviation sector, here in Delft we are witnessing how the aircraft industry is working towards a sustainable future. At the invitation of the
Aeronautical Engineering
alumni association, many current and former students, lecturers and representatives of the aviation
and
space travel industry gathered to hear Harry Beetsma's talk. Beetsma graduated in 1991 with a degree in Aircraft Construction from Hogeschool Haarlem, a legal predecessor of Inholland University of Applied Sciences. After Delft University of Technology, he was hired by Airbus, where he is currently the head of product strategy and based in Toulouse.
Continued but sustainable growth
In his presentation about electric flying and energy transition, Beetsma showed how the demand for flights and planes will continue to massively increase in the coming decades. Consequently, continuing to fly in the conventional way is irresponsible, if not unthinkable, certainly in the long term. The Inholland alumnus explained in detail what Airbus is doing and still plans to do to combat CO2 and nitrogen oxide emissions and to limit noise pollution. He mentioned, among other things, the development of aircraft that use cleaner biofuels and the construction of fully electric or hybrid devices. 'Our challenge is to continue to grow, but in a sustainable way'.
'A cool adventure for students'
With a view of the DragonFly, Inholland's new electric aircraft in the making, Harry Beetsma took a moment during the reception to let Arnold Koetje, programme manager of Inholland Composites, bring him up to speed. 'To us, the gift from Aviodrome was an opportunity for a really amazing adventure. Let's take that lightweight aircraft and do a concept study of what is required to get it flying. Electrically, that is; there are a lot of opportunities for electrification in the general aviation sector. Our goal is to present our prototype aircraft at the Paris Air Show two years from now. This project is an incredibly cool adventure for students, and it offers real opportunities to develop yourself as an engineer, to help bring about a revolution.'
I see a really wonderful group of motivated people here in Aeronautical Engineering. We are always interested in that at Airbus, of course!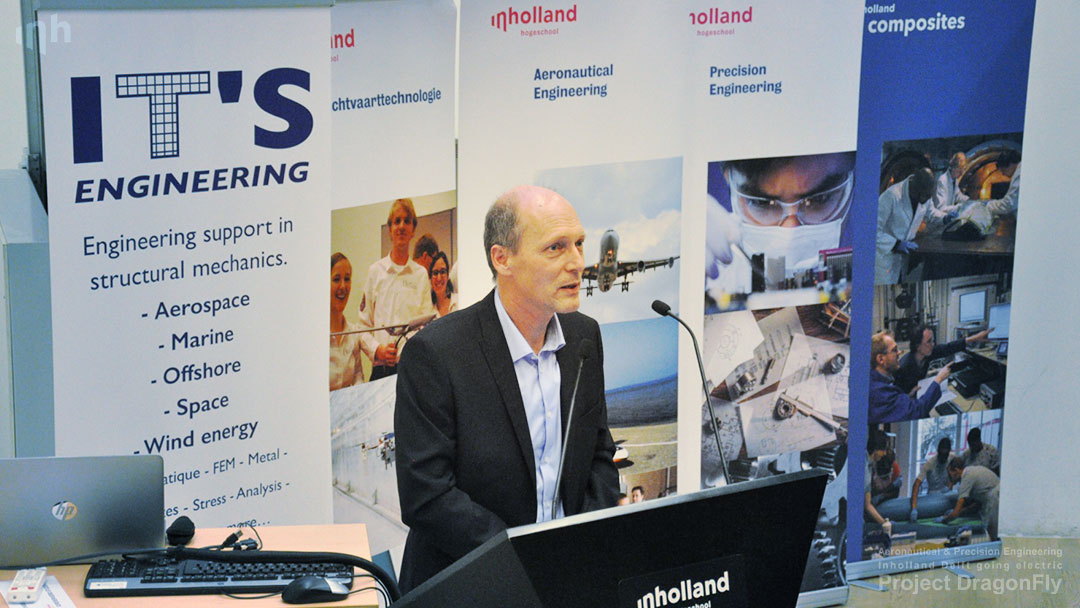 Randy is also enthusiastic about helping build the future. 'I am firmly convinced that we will be seeing short flights using electric aircraft within ten years.' And the aviation sector simply has to change. This also suits an industry that has always been at the forefront of innovation. Electric propulsion is the next big thing!'