Internship / Graduation assignments Feb 2021 – Jun 2021
Facilitated at Inholland Composites and/or partners.
Date: Feb 1, 2021 – June 25, 2021
Research level: MBO / HBO 3rd and/or 4th year students
Project DragonFly is gaining momentum in its sustainable aviation developments. Relevant research has been performed and this will be expanded by means of researchers, students and partners. Inholland and partners are thrilled to welcome students from February 2021 to June 2021 to perform the next steps in the developments for the electric Dragonfly. Would you like to be part of Project DragonFly? Read below information and apply for an internship or graduation at Inholland and/or partners.
Note that we have more challenging assignments available besides Project DragonFly. These assignments focus on automation of composite repair (project FIXAR). Visit the following website for more information: http://inhollandcomposites.nl/vacancies/.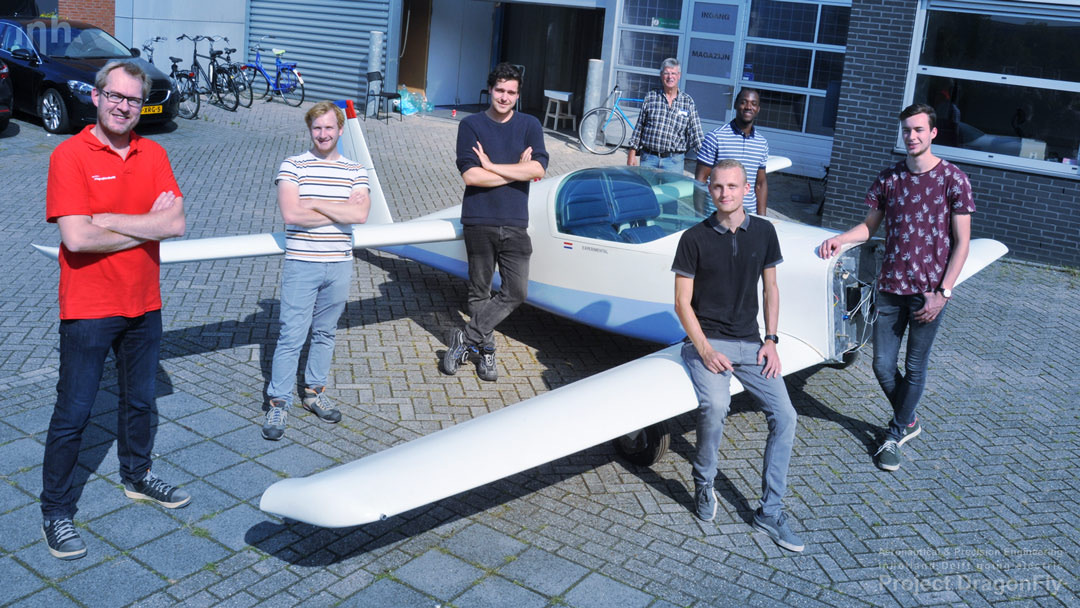 Propulsion
Perform thermal simulations around electrical components in a 3-dimensional environment using STAR-CCM+.
Perform mechanical and thermal analysis using Siemens Amesim for typical flight operations (charging and discharging of batteries).
Design a cooling/heating system for the battery system and prototype with your design.
Create a wiring harness design for all electric components such as avionics, batteries, motors and lights (wiring and brackets).
Design and test safety features for the electric propulsion system to warn pilots for potential incidents/accidents.
MBO / 3rd year HBO assignments
Manufacture a carbon instrument panel, implement avionics and finish the aircraft.
Manufacture missing aircraft components, perform maintenance and finish the aircraft.
HBO assignments (3rd/4th year)
Structures
Optimize a predefined motor frame design for weight using a Siemens design topology tool and define manufacturing steps.
Optimize a predesigned landing gear concept for weight and aerodynamics and define manufacturing steps.
Thermoplastic aileron production/research (to be defined).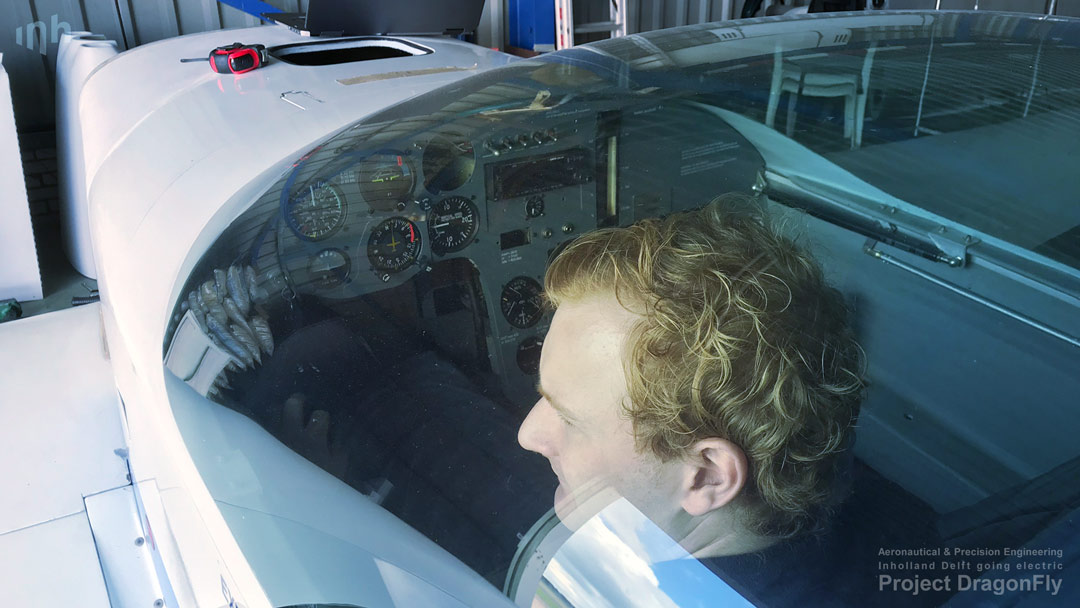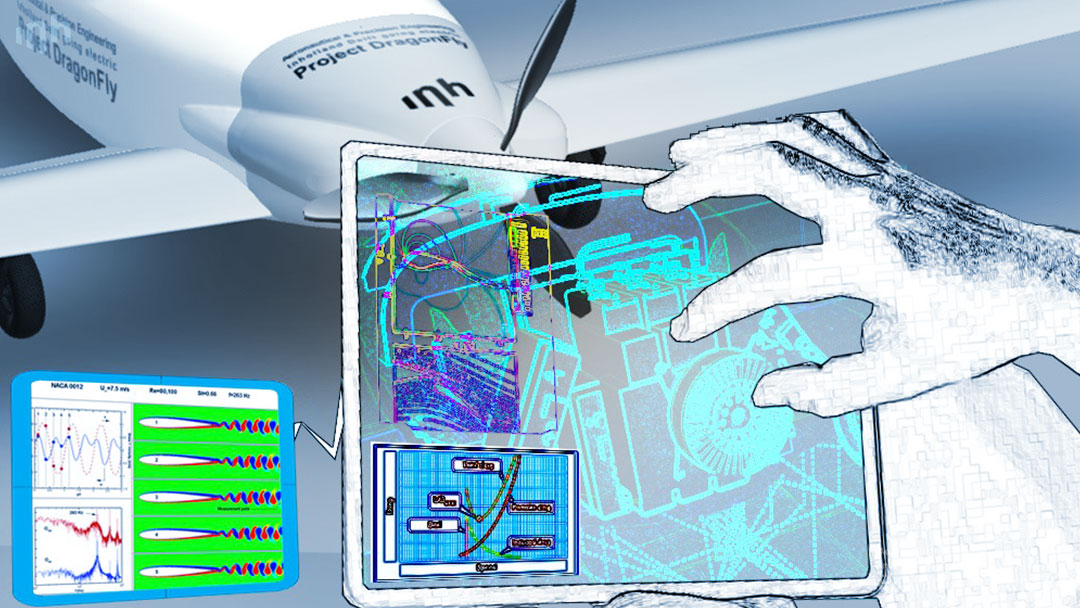 Project FIXAR assignments
Robot paint removal path generation based on vision (programming).
Thermoplastic production (to be defined). 
A.I. validation for composite damages and repairs (step 1: test samples).
VR/AR visualization of damage assessment of composite flat plate.
Simulation
Connect an existing Siemens Amesim model to our 3DOF motion flight simulator to monitor the behaviour of the designed propulsion system during typical flight envelope flown by a pilot.
Investigate and prove the potential of Siemens PLM software for Digital Twin strategies to speed-up the design- and certification processes applied to project DragonFly activities (CAD, CAM, CFD, FEM).
Design, built and test a scale model to operate as an experimental set-up that enable research into flight dynamics, systems etc. of the aircraft.
Flight operations
Define aerodynamic and operational limits of the Dragonfly and translate these into relevant data for the pilot to avoid incidents/accidents due to pilot errors.
Create a test procedure from taxi-tests towards first flight focussing on experimental aircraft while taking safety and regulatory requirements into account.
Apply for your internship/graduation from Feb 2021 to June 2021:
Please send your application to projectdragonfly@inholland.nl (click here), which at least includes:
your name, education, study year and type of internship (e.g. 3rd year internship, 4th year graduation);
numbers of the assignments where you are interested in;
your motivation (max 200 words);
your CV.